Dutchmaster
Dutchmaster
The Dutchmaster collection captures the movement and lush beauty of flowers, bringing bold artistic photography to the bathroom sink. Kohler collaborated with "florography" artist Ashley Woodson Bailey to create this exquisite floral composition. Inspired by Dutchmaster paintings of the 17th century, the glorious pattern is abloom with peonies, dahlias, ranunculus, and hydrangea (Blush Floral™), or hellebores, fritillaries, ranunculus, and sweet pea (Midnight Floral™) in, dramatically lit on a dark backdrop in the style of chiaroscuro painting. Rendered on the graceful contours of the Carillon vessel sink, Dutchmaster stands as a bold statement piece in the bath.
Round
K-30333
Rectangle
K-30334
COLOR: Blush Floral™ and Midnight Floral™
Material: Vitreous china
---
Artist Edition
Textured Patterns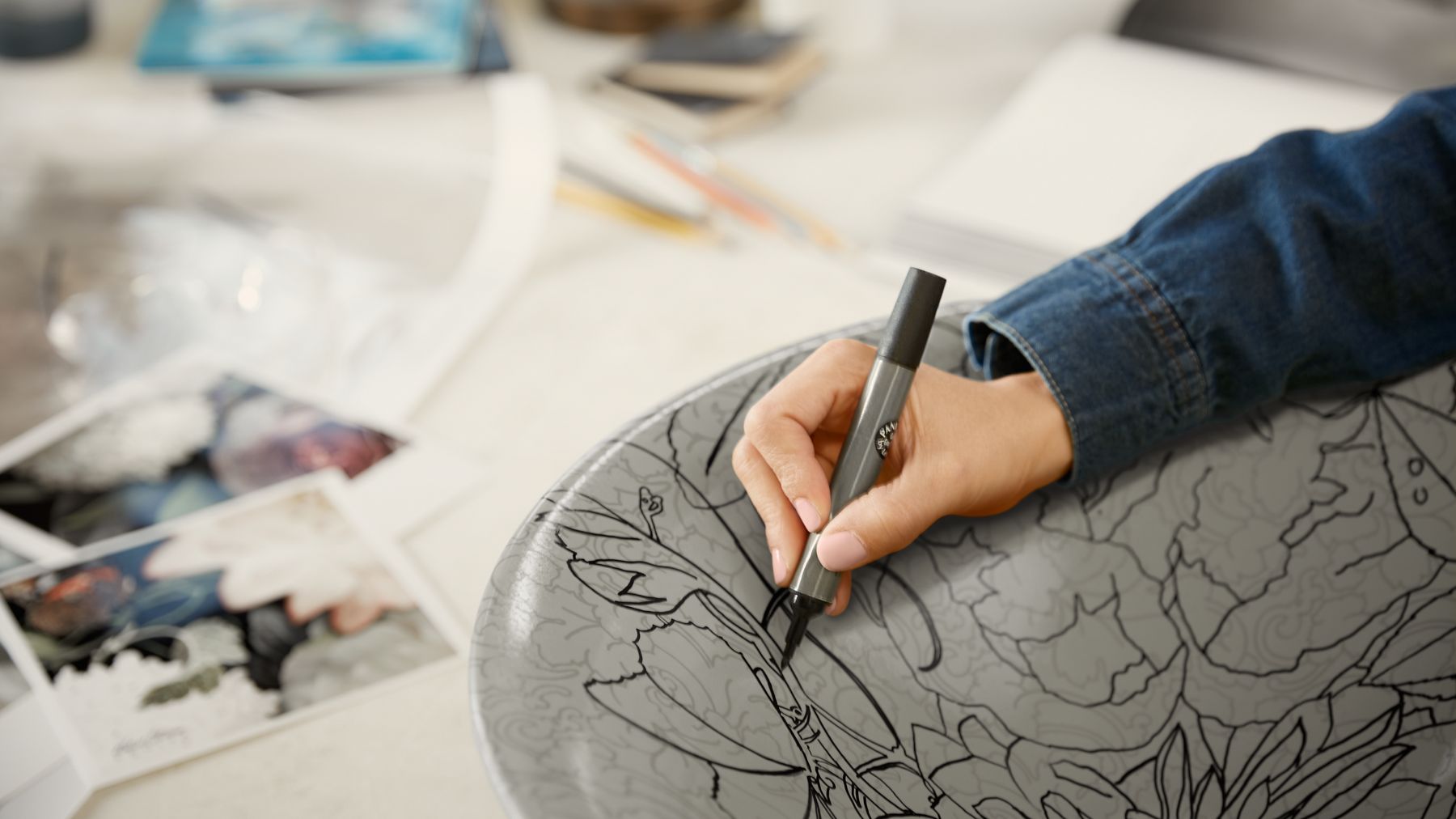 Patterns begin with a sketch, which is turned into a meticulously carved plaster mold. With detailed precision, the pattern is hand-applied to each sink before firing.
---
Ideas​
SINK: Dutchmaster 30334-DM1-0 (DM1-0 - Blush Floral)
FAUCET: Margaux 16230-4-SN (SN - Vibrant Polished Nickel)
SINK: Dutchmaster 30334-DM2-0 (DM2-0 - Midnight Floral)
FAUCET: Composed 73050-7-TT (TT - Vibrant Titanium)
SINK: Dutchmaster 30334-DM1-0 (DM1-0 - Blush Floral)
FAUCET: Margaux 16230-4-SN (SN - Vibrant Polished Nickel)