Real Rain™ overhead panel
Summon the Rain.
The sound of rain tells a story. Stand beneath it, listen and be mesmerized by the natural rhythm of Real Rain™ as it splashes over you. Let gentle raindrops wash away yesterday's worries, or summon a summer storm and lose yourself in it.
Then step back, and admire the beauty of technology and ingenuity as they become one in the element, transforming the showering experience by making the ordinary – extraordinary.
Designing the Rain
Some designs take us by surprise, and by their sheer boldness or brilliance, they demand our attention. Real Rain is a showering system that mimics rainfall down to its infinitesimal drop. From the varying sizes of the raindrops to the angles and velocity at which they fall, the study of rain is broken down into a science.
Designed with a water reservoir that relies on gravity to shape the individual raindrops, its unique nozzle geometry produces drops that build in speed and strength until the shower sounds, looks and feels like a summer rainstorm.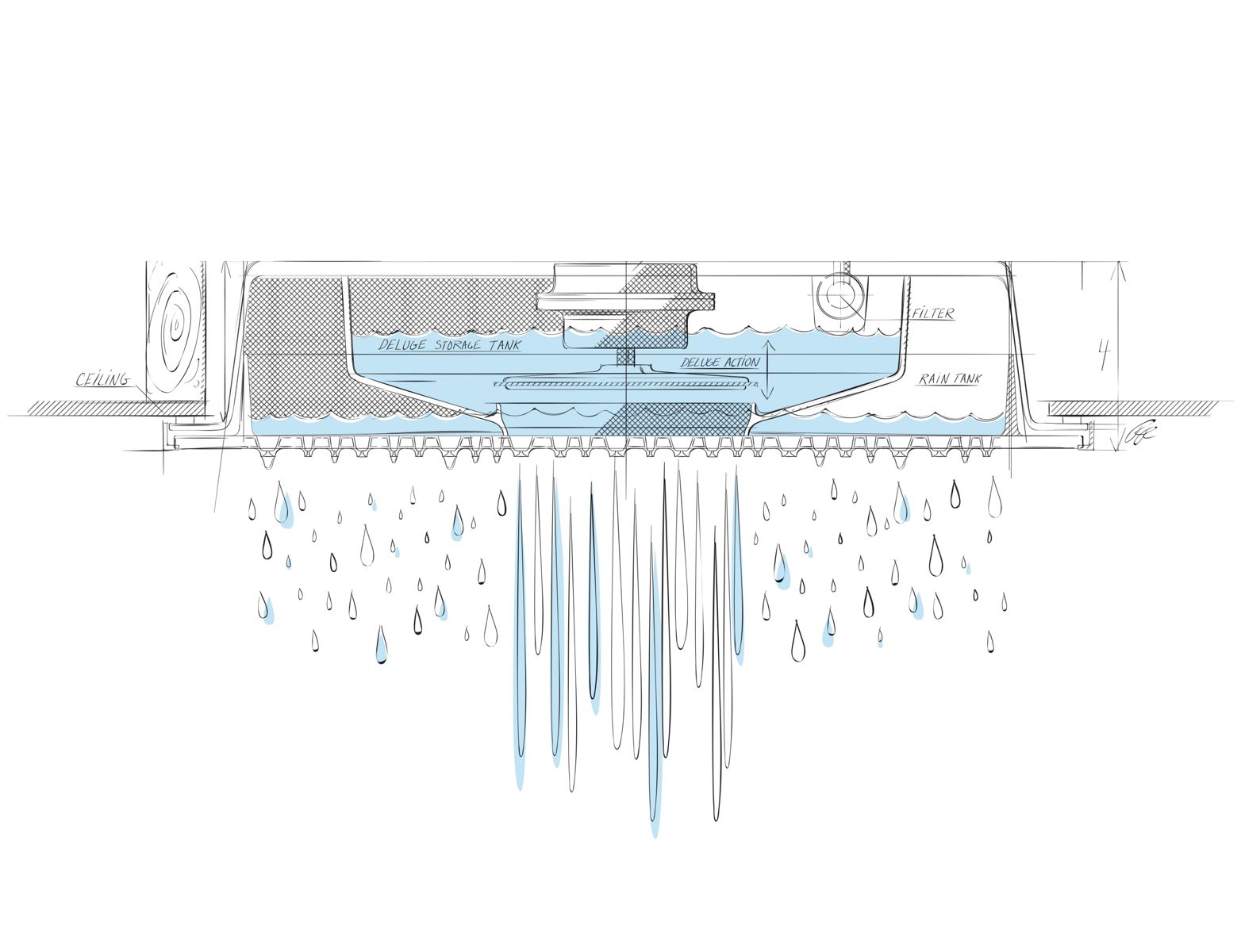 LET IT RAIN
Enjoy a gentle and inviting rainfall that envelops your body in warm, summer raindrops. A square panel with 775 nozzles provides an idyllic setting for a full-coverage experience with a rain-free center zone that lets you breathe easy while being immersed in calm, summer rain.
LET IT POUR
With the touch of a button, you can invite the sky to open and activate a deluge of water that pours over you for eight invigorating seconds. Designed to rinse away soap and shampoo, this setting turns a gentle rain shower into a drenching cloudburst of water that's nothing short of exhilarating.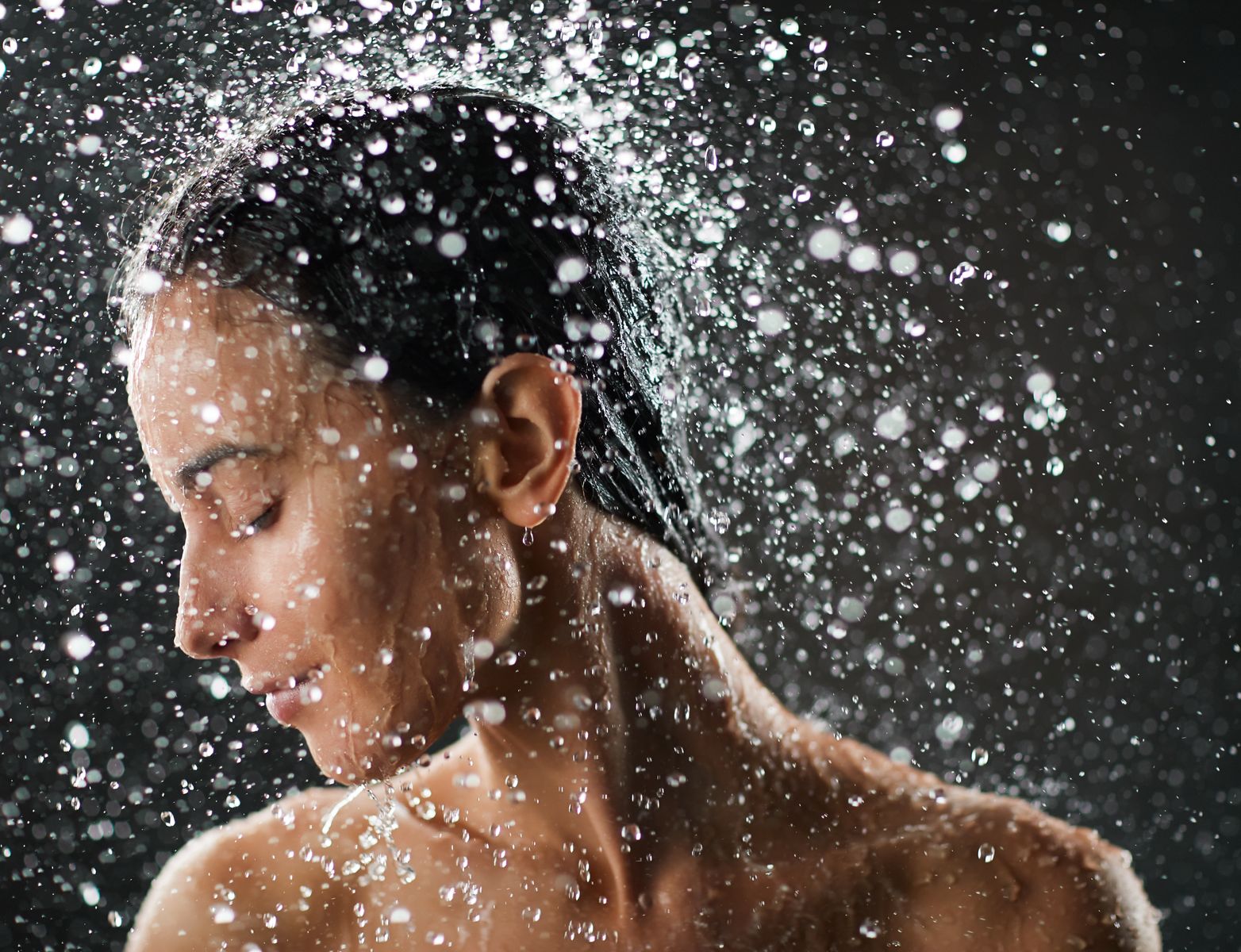 Efficient Down To The Last Drop
Forward-thinking in every aspect of its design, Real Rain conserves water by using only 7.6 liters per minute during normal operation.
Low-Maintenance By Design
The well-designed sprayface makes cleaning a breeze with a surface that can quickly and simply be wiped clean with a wet cloth.
Manual Configurations
Traditional configurations with easy-to-use manual controls, including a push button to activate the deluge feature, add to a convenient showering experience that goes with the flow of traditional shower setups.
---
REQUIRED ITEMS:
---
Video